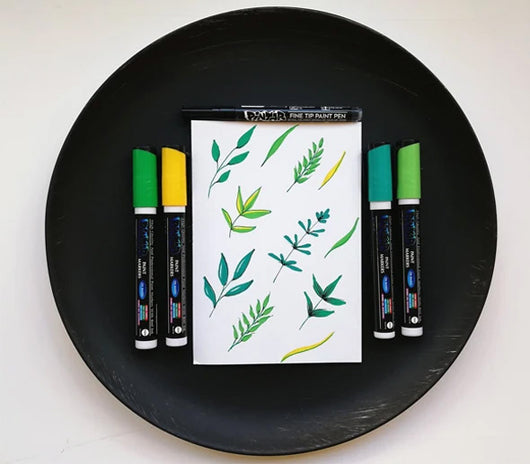 PINTAR OIL- BASED MARKERS
Everyone who enjoys doing DIY projects should own this amazing pack of oil-based paint marker combination pack by Pintar!
SHOP NOW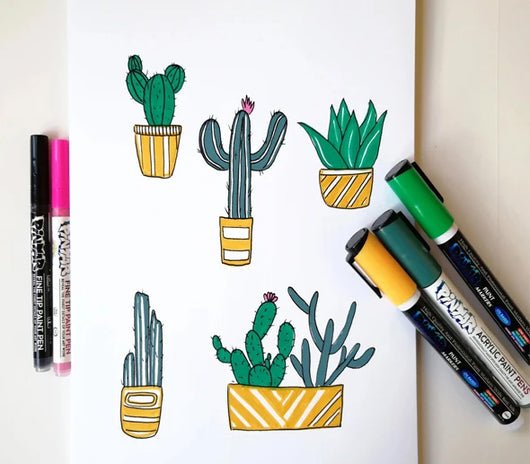 PINTAR ACRYLIC MARKERS
Here at Pintar Art Supply, we craft high quality art products to provide customers with the tools they need to make beautiful works of art.
SHOP NOW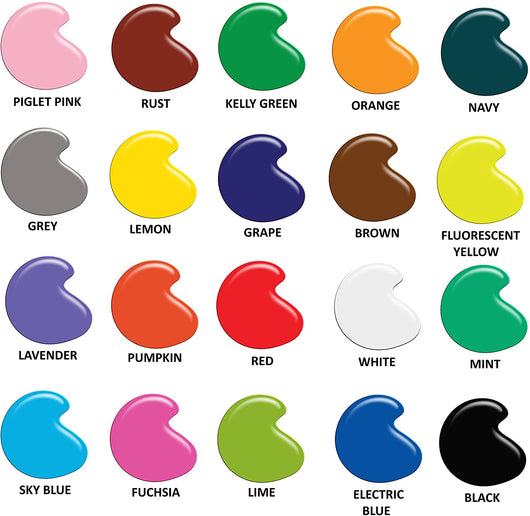 THREE SIZES AVAILABLE
Our markers are available in three different tip sizes depending on your needs. The 0.7 mm tip is best for detailed designs and the 5 mm for covering large areas.
SHOP NOW
PINTAR PAINT MARKERS
The Pintar collection consists of acrylic and oil-based paint markers, available in 5mm, 1mm & 0.7mm tips for all your artistic needs! We pride ourselves on providing the highest quality at affordable prices, so that you can do what you love.....make more art!
Read More
WHAT OUR CUSTOMERS SAY
I absolutely love these pens! The fine tip is perfect and ideal for the work I like to do on rocks! They are easy to prime and the paint comes out great - very nice quality. There is a wide range of colors too which is nice. I've already purchased another set for myself and one to give as a gift! So excited! I included some pictures - the blue base coat on Snoopy and "smile" I painted with acrylic and brush, but everything else (even the lettering!) was done with these acrylic paint pens :)UPDATE: Posted a couple more pics of work I've done with these pens :) Audrey and Mickey were all done with these pens. LOVE LOVE LOVE THEM!

Barbwire
I was so excited to receive these Pintar acrylic fine line pens!! I love their oil-based pens but acrylic is my thang!!! I had to make a few rocks as soon as I received the package in the mail, I couldn't even wait. Each pen is individually wrapped, getting them flowing is super fast and easy. The flow is beautiful and consistent, no splatter and the colors are so bold, even with only one coat. The details you can do with these tips is immaculate, very thin lines. Some of the colors are new to me and I appreciate that! These pens are very easy to open and refill as well. I just love these pens!!!

@ipaintrocks
I love these paint pens. The flow of ink is good. I love the fine tip as well as the stiffness of it. I had been having trouble with the ink running when a sealer was applied on markers. This paint pen does not Do that! I even used a clear coat!

Michelle Abbey
Premium Art Supplies
Welcome to Pintar Art Supply!
At Pintar Art Supply, we specialize in providing our customers with premium art supplies that encourage creativity to shine.
We have a fine selection of high-quality art supplies, including acrylic paint pens, oil paint pens, extra fine tip pens, and more! Our paint pens are available in three different tip sizes, enabling you to achieve your preferred precision. Choose from extra fine tip, fine tip, and medium tip based on your preference.
You won't find premium art supplies at a more affordable price than here at Pintar Art Supply! Shop our website today to unlock your inner creativity.
We love to see what our customers have created with our art supplies! Engage with us on social media to share your Pintar Art Supply creations.